*100% Satisfaction or your MONEY-BACK
Use code 'FLAT35' to avail 35% Discount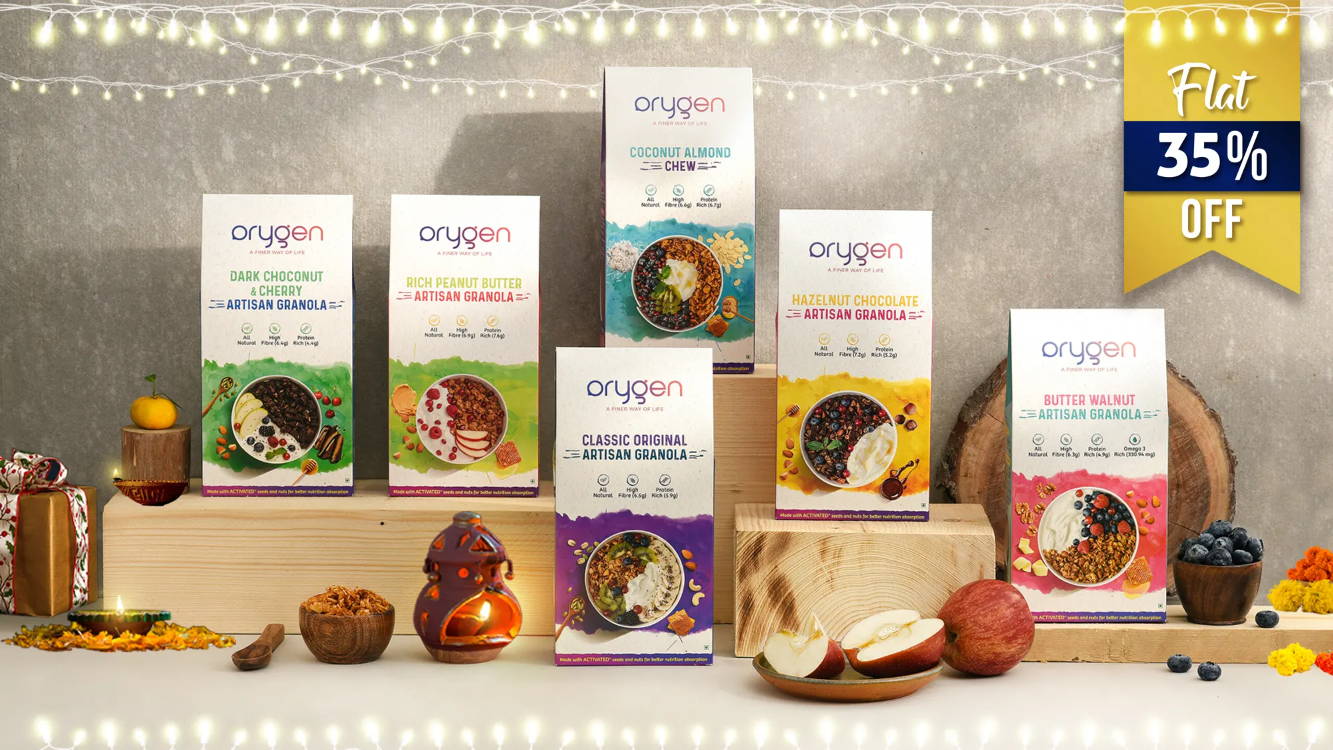 Available in 6 hand-crafted variants
Gluten-Free | No Processed Cane Sugar | No GMO | No Preservatives | No Cholesterol | No Artificial Flavours and Colour | No Trans Fat
About our Artisan Granola
We are delighted to present our relish Granola collection to you that makes an absolutely nutritious and healthy breakfast with a crunch. Our founder has decided to give the plane Jane granola an unbelievable makeover with an array of unique flavours like peanut butter, dark choconut & cherry, butter walnut, and so on! You must try them all to know your favourite bowl of breakfast.
Choicest mix of wholesome ingredients crafted together
Made with activated nuts and seeds for better nutrition absorption
An all day snack, enjoyed with milk, yoghurt or just on the go
No two granolas are the same. Each variant is put together to offer a unique taste.