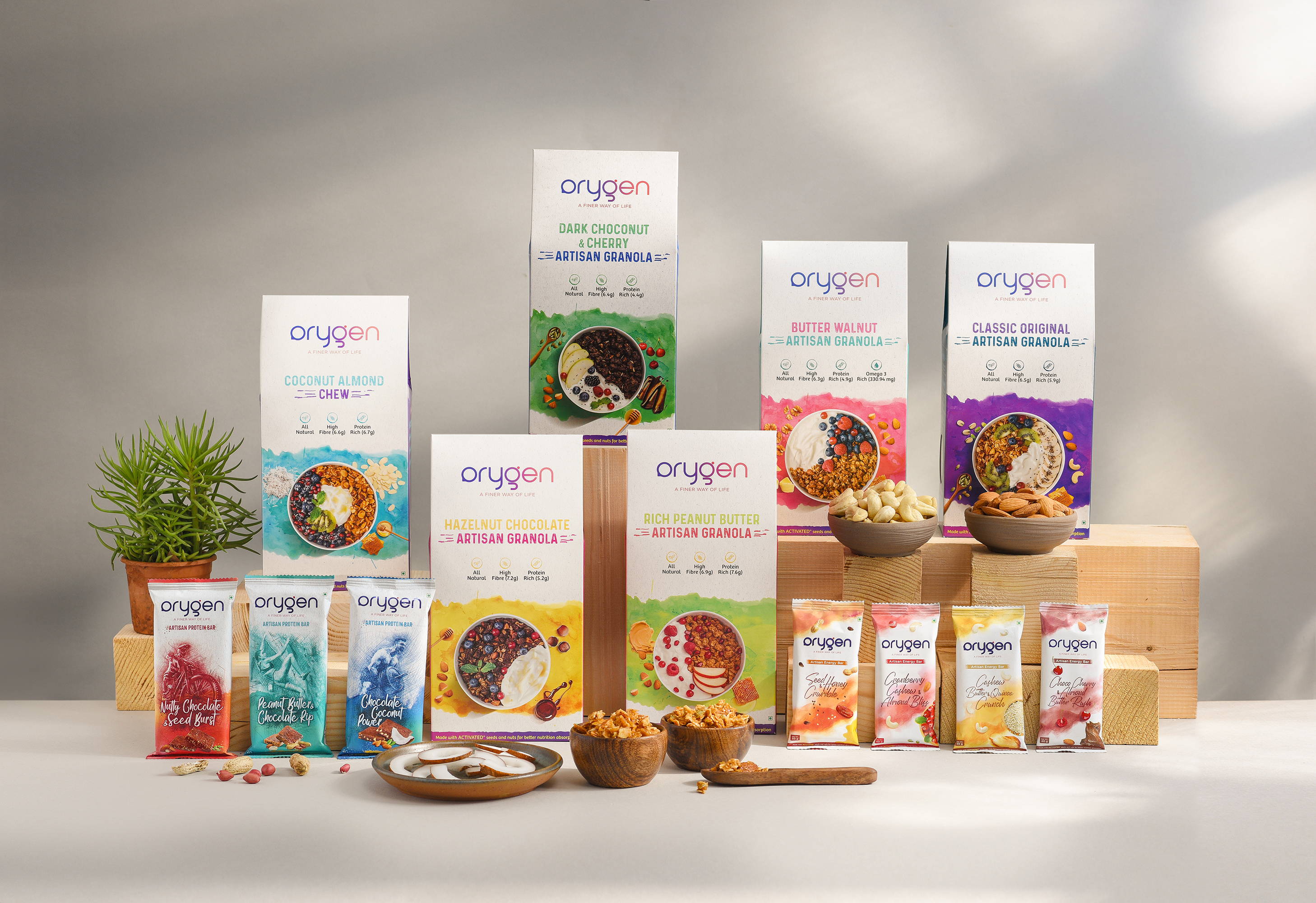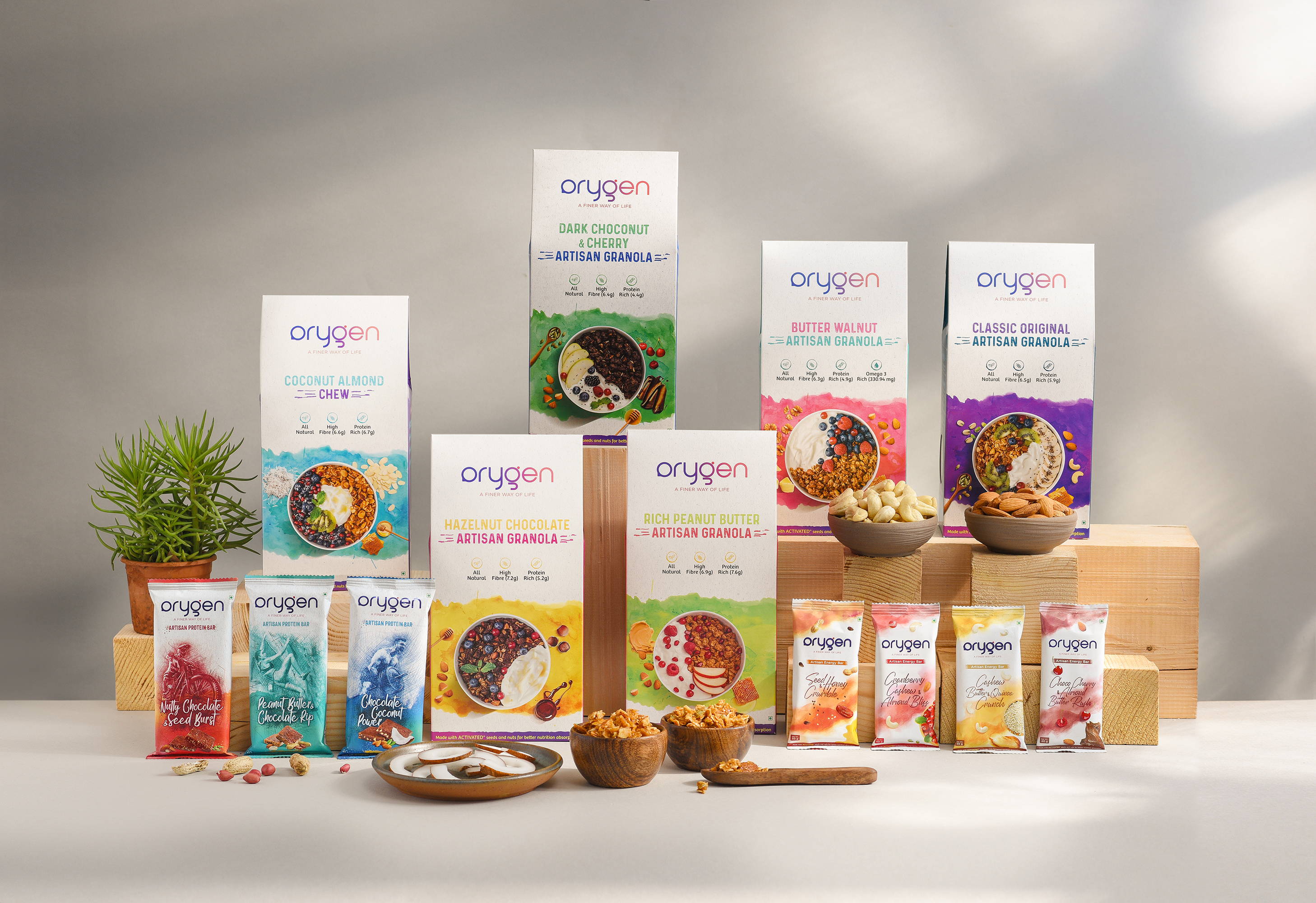 The beginning of Orygen can be traced back to a small kitchen at Chennai where our founder was raised.
He happened to be one of those kids who'd dream of lunch while having breakfast and drool over dinner menu as he had lunch. This love for food, harboured by his mother's tasty, nutritious cooking made him a curious and avid foodie.

When Siddarth left home for another city, a decade ago, an age when consciousness about good health and fitness wasn't as common knowledge as it is today, he often found himself at crossroads and having to make a compromise between health and taste.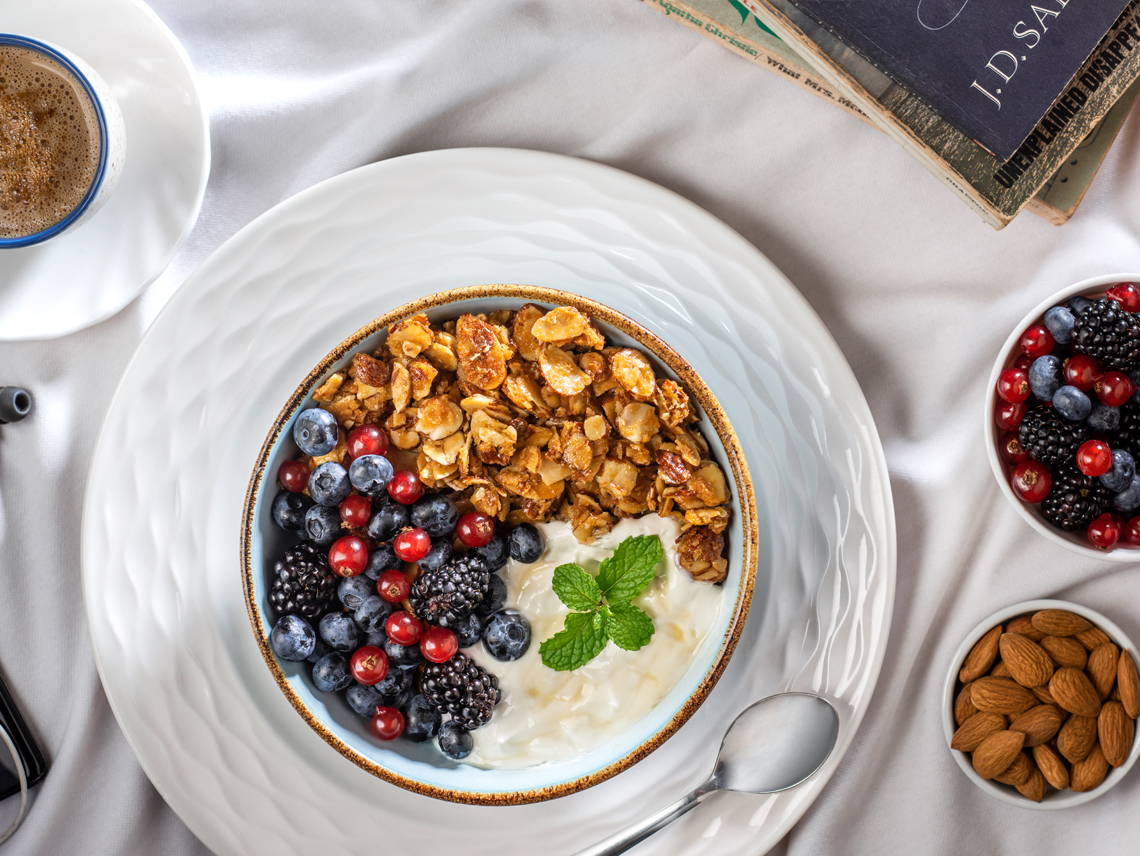 This got him thinking and eventually led him to pursue a master's in food management with specialisation in "Food Safety & Nutrition Management" and "Innovation & New Product Development" at the University of Surrey. With this new understanding of food, nutrition and health, it was time to roll up his sleeves and play chef. After much trial and error, Siddarth wound up making a few energy bars, protein bars and granolas in small batches and sharing it with his friends and family. It was when they kept coming back for more that he knew he was onto something! And thus Orygen was born, a brainchild of love for delicious yet clean eating.
A family run business with a passion and mission to make wholesome and meaningful eats with delectable taste.
All the products are made using the choicest ingredients in small batches to keep the authenticity alive. So hop on with us on our incredible journey of making healthy eating a way of life. We truly hope you enjoy it as much as we do.
Everything That Makes Orygen Special

Yours Naturally
Only the choicest ingredients in their natural, unadulterated form, are used to create our artisan bars and granolas. The crunch from the nuts, richness from nut butters, sweetness from raw honey and rich cocoa are sure to remind you of all the gifts Mother Nature has to offer.
Something for Everyone
Our range of artisan bars and granolas are crafted not only for fitness freaks and people on diets but for children, teenagers and adults alike. It's time to ditch the junk lining the aisles of supermarkets with all their hidden ingredients for the real stuff.
No one bar is the same
If you've noticed the granolas and bars available in the market use a single base such as oats or rice crispies and add flavouring to arrive at a range of products. While at Orygen, there is no such thing as a base recipe or flavouring. Each product is a blend of unique ingredients, each lending their individual taste and aroma.
We are proud in being the first to use the household practise of soaking nuts and seeds in our products. Activating nuts and seeds by soaking is known to remove anti-nutrition enzyme inhibitors, phytic acids and tannins thus improving the body's ability to absorb minerals and proteins. And you don't need to be worried about feeling bloated or gassy.
Brutally honest
You will find us being very transparent about all the ingredients that go into the product and the processes used as we are absolutely proud of them and believe as consumers you should know what you are paying for. Also we've calculated the breakdown of the calories, based on their source so you can make an informed choice.
Its loaded
We've made sure every product is nutritionally dense and well balanced with fibre, protein, healthy fats, vitamins, essential amino acids, omega 3 by following conventional methods of preparing the ingredients such as soaking the nuts and seeds and slow roasting them.